An often over looked Gem – Tiger Eyes
With Bluetooth so often getting the nod for people choice of Smartphone headset, its often easy to overlook some of the other options out there.
Not so BestBuy in the states.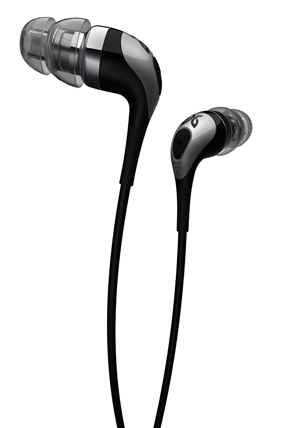 Recognising the booming demand for Smartphone accessories, Best Buy have taken the exclusive option on the new Tiger Eye model.
Yes, the consumer, who has recognised for a long time that the biggest drawback to the iPod/iPhone were appalling headphones supplied in the box, has started to reach out for luxury earphones that also double up as a wired headset. The best of both worlds.
Shure for a good while now have offered their mic connection to allow their headphones to also have a microphone for this purpose, but what if I was to tell you that actually for not a huge amount more than that cable accessory, you could get a cracking set of earphones with mic in built, that sound as good as the Shure SE210 product if not better??
Yes Tiger Eyes is this product.
The 8mm Titanium drivers provide suitable punch for your Eye of the Tiger work out song, while allowing you to hear your friends, family, or customers in full stereo, with staggering clarity.
Bass response is sold and crisp, the level of definition is truly impressive, for something sub £100, let alone the mere £69 Jaybird are asking.
And I'm not alone in thinking this; check out the review on JAMM.
Now in addition to the mic they also let you control your music, and volume, meaning the iPhone/iPod or other smartphone can remain in your pocket, armband or bag.
In keeping with their development with the US triathlon team, they are also sweet and perspiration resistant, and have a lifetime guarantee to back up this claim. Like old car speakers the speaker diaphragms can determinate over time, especially if introduced to sweat – hence the titanium coating! Clever stuff indeed!
Seems as if Best Buy has the march on this product. Might explain why, with 2700 stores worldwide they are the largest CE retailer it he world
Review By Andy Gordon.