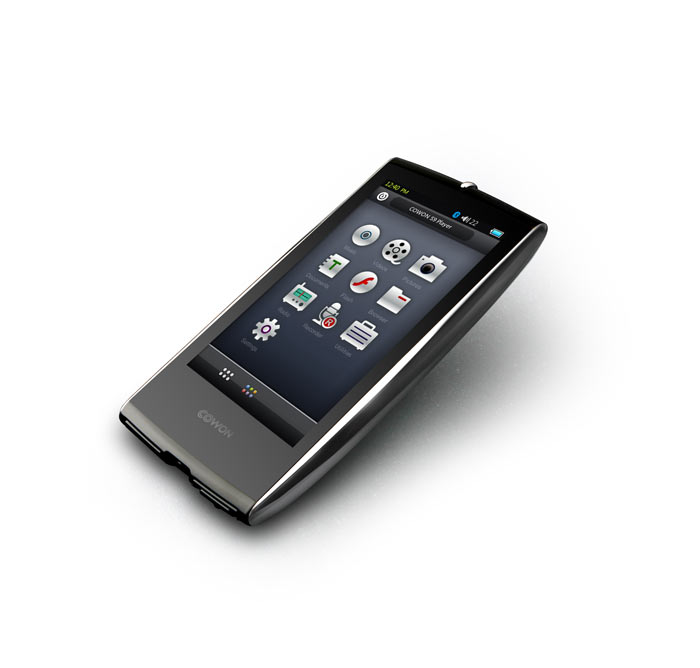 Cowon iAudio S9 16GB MP3 Player
8GB – £119
16GB – £139
32GB – £199
When I say 'Cowon'; you say 'quality'. COWON! QUALITY! COWON! QUALITY! You get the picture.
If you've been following the latest deals and reading the latest blog posts you'll be tired of my going on about the superior sound of Cowon players. You won't be disappointed – as one member of staff wrote in her product sleepover review of the C2 – 'once you go Cowon, you don't go back'. Well, why would you?


The iAudio S9 is one of the most highly regarded of the entire Cowon fleet. For good reason too; firstly, the '[s]ound quality is awesome' T3. The S9 uses Cowon's new BBE+ audio architecture. This is a series of processes that reproduce the music of both your high and low quality files to make them sound incredible. The EQ facilities and stereo enhancements are notable in the S9 which are enjoyed while listening to any of the following file formats which the S9 accepts: MP3, WMA, OGG, FLAC, WAV and APE.
Cowon understand that no matter its high quality audio output, the sound is not going to suit everyone. Sensibly, it has incorporated 30 different music profiles to suit varying music genres so you can find the perfect match to your favourite music.
The S9 also has incredible video capabilities shown through its high quality AMOLED display. Movies are a delight to watch with bright colours and a crisp finish.
Other features on the Cowon S9 are an FM radio, calculator, picture viewer, document reader and best of all it is Bluetooth enabled. Connect to wireless speakers or wireless headphones.
If this hasn't been persuasive enough you can read the full product description here.