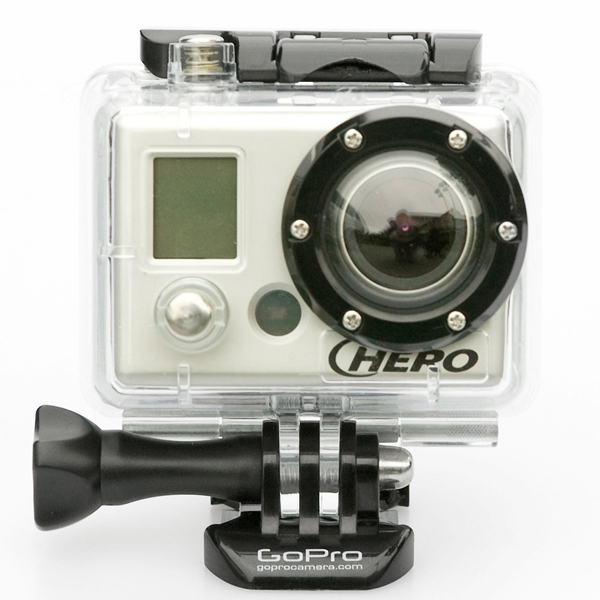 GoPro HD Hero 960 – Full HD 960p Extreme Action Video Camera
£175.72
GoPro are a brand who know how to do extreme and know how to do it well. The exhilaration of skiing down icy mountains at high speed or surfing the huge waves of Hawaii is tough to put into words. With the GoPro HD you don't need to rack your brain for a long list of superlatives to describe the experience – you just share it.  The camera is simply designed to capture your experience in high definition and withstand the rough and tumble that comes with extreme sports.
Rest assured these cameras do more than withstand the above sports. On a recent episode of James May's Man Lab they really pushed the parameters of survival. Using it to film an experiment which involved sending it 92 500ft into the earth's orbit the camera survived both the altitude and descending speeds of over 200mph. Thankfully, before it could go any faster a parachute was deployed.
Unsurprising given that GoPro have equipped the camera with impressive features that help it cope in even the most punishing of conditions. They have technology in place that will reduce wind interference when travelling at high speeds and even an integrated heating system to keep the camera working in freezing conditions.
To truly share your experiences you need to capture them in high definition. The GoPro gives you option to record in 960p, 720p and 480p (WVGA) video or take 5MP time lapse photos.  The most impressive thing about this camera is its reliability. Take it with you anywhere; attach it to virtually anything and record in high quality with the assurance you're capturing the next best thing to the experience itself.