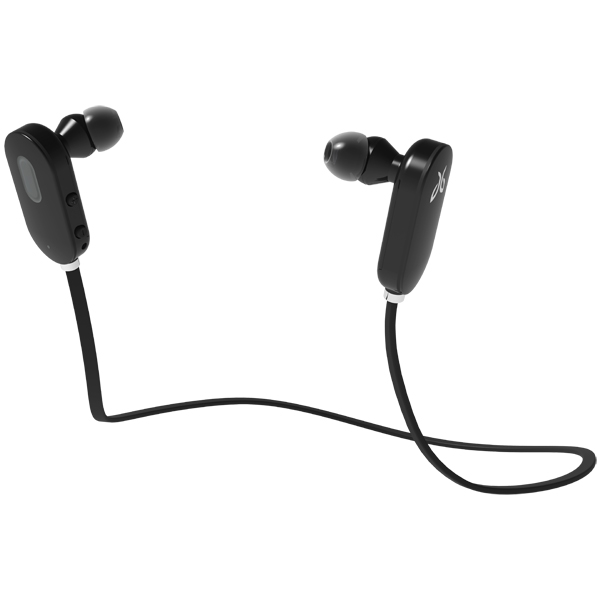 JayBird Freedom Headphones
£99
The Freedoms are the world's smallest Bluetooth stereo headset and lead the charge in the Bluetooth enabled headphone trend. Simply, the Freedoms are two noise-isolating ear buds connected via adjustable neck strap and sit securely in the ear, freeing the user of any wires.
Last week, the JayBird Freedom headphones were featured on the gadget geek's weekly TV digest – The Gadget Show. The Freedom's were included in an 'Ultimate Travel Bag' feature. Being high performing and versatile headphones their tech credibilities shone through to win their inclusion on the show. The headphones have received large amounts of praise since their beginning and it's not only the Gadget Show they've impressed:
'We are so incredibly impressed with JayBird's new Freedom Earbuds. First of all, while larger than normal, wired earbuds, they're much more compact than any other Bluetooth headphones we've seen.' iCreate
Taking calls and playing music is all done wirelessly with the headphones. Connect to your Bluetooth enabled device and enjoy pristine audio. A hugely important factor that is often overlooked with top quality headphones is their usability. Too often you find headphones that won't last the hustle of a daily commute let alone a trip to the gym. The Freedoms are designed for the active user and it's the active user they serve.
Coming with a guarantee against sweat means they will withstand being put through their paces. Cordless headphones for any purpose is a luxury, but when exercising once you go wireless, you might find they are less luxury and more necessity.
The headphones sit securely in your ear and deliver a strong Bluetooth connection. Use them on your commute, to the gym, out for a walk, or anywhere. They blend top quality components and output with usability.