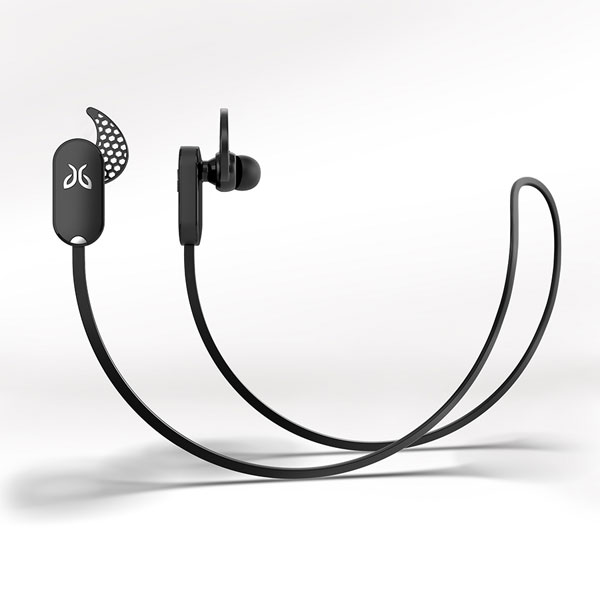 Jaybird Freedom Sprints
**£129**
The Jaybird Sprint wireless headphones triumphed in the expert lead Men's Health 'aural exam'. Rated 8/10 for stability and sound quality the Jaybird Sprints demonstrated that these headphones are a cut above the rest. Testing took the shape of hill sprints in 5k runs by running enthusiast Kerry McCarthy, an editor at Runner's World where sound quality was tested by Dr Michael Terrel, a scientist at Queen Mary University.
'These come with a selection of buds and hooks to tailor the fit for your ear. This kept them securely in place throughout our hard hill sprints test. Easy-to-access buttons make it simple to adjust the volume mid-session, leaving you free to focus on the road.' Men's Health
For sport and exercise, there is no better option for listening to music than wireless headphones. With studies showing endurance is boosted by 15% there's all the more reason to pick up a set of Sprints.