Buyers Guide
Best headphones under £100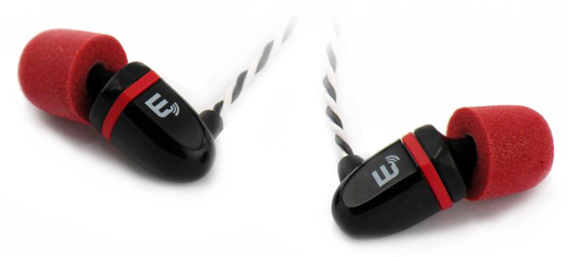 £94.99
These headphones come in at £94.99 and flirt dangerously with the price limit on this review. Like it is easy to think that most of the products featured in this review will be similarly priced; it is easy to think their function will reflect their price. This is true neither for the latter nor the former.  The B2s far exceed their £94.99 price and based on sound reproduction alone could probably be sold at double this. Their sonic capabilities are outstanding which entitle them to the number 1 spot on this review. For this price, try them out for yourselves.
Good
•    Exceed expectations of their price
•    Cord won't tangle
Not so good
•    Aesthetic appeal is distinctly lacking
•    Might be a little delicate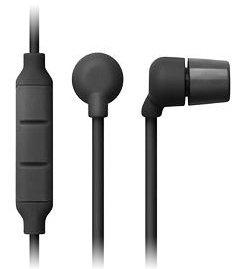 £46.05
These headphones secure second place simply for their design. Every set of headphones are typically unique in their own way but it's not often you see headphones with such a creative genesis as the AiAiAi range. Creativity is apparent throughout the whole AiAiAi fleet but my preference is for the Swirls. Their sound is good, not second place good, but good. They have an in-line mic for phone calls which is, quite simply, handy. They come in a cool range of colours with a swirl at the bottom of the cable nearing the jack – an attention to design and detail that makes these fantastic.
Good
•    Receives phone calls
•    Sturdy design
Not so good
•    Sound could be better
•    Could've done with more earbuds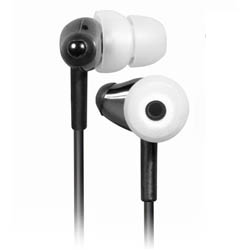 £99
These are another set of headphones that near the price limit of this guide but, like the B2s, exceed expectations. The noise isolating feature of these headphones is what really makes them exceptional. Passively reducing outside noise is a necessary quality of headphones at this price point and indeed these do that brilliantly. The sound is of a similar quality with quite an extensive soundstage. They are praised for their 'less is more' design; however, it's not something that is appealing to me.
Good
•    Top sound
•    1 year warranty always helps
Not so good
•    A little delicate
•    Very plain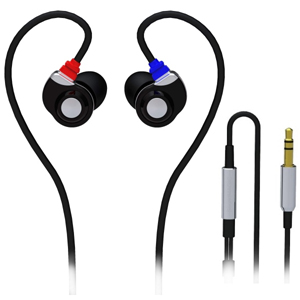 £36.99
These headphones are the successors of the hugely successful SoundMagic E10s. I like these as they merge two very distinct uses together flawlessly. Most headphones are either made for casual use or for sports; never for both. The E30s come with detachable earhooks that mean when you're wearing them it is virtually impossible to shake free the headphones – perfect for rigorous exercise. When you're not wearing them they perform as great-sounding, casual-wearing, all-round headphones.
Good
•    All rounders
•    Durable
Not so good
•    Cable prone to tangling
•    Become a little uncomfortable after a while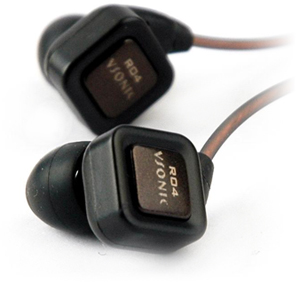 £69
Finally, the Vsonics come in to take up for 5th place. These are a set of headphones that really breathe life into your music. They have a preference for midranges which is better than specifically highs or lows. They also come with many accessories including a case and several different sizes of earbuds to ensure a perfect fit.
Good
•    Incredible sound
•    Strong cable
Not so good
•    No aesthetic appeal
•    Needs 100 hours of burn in time