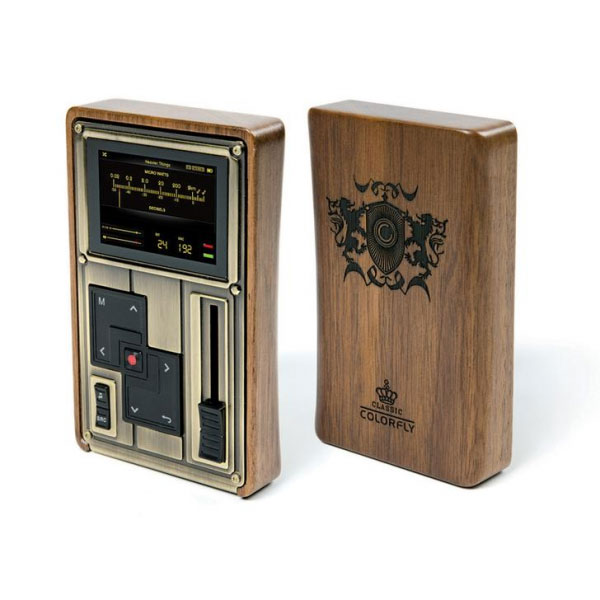 Colorfly Pocket HiFi
£549
Advanced MP3 Players are pleased to announce the arrival of the Colorfly Pocket Hifi. This device manages to fit enough quality components inside its luxury casing to produce the kind of sound you'd expect from a HiFi system many times its size. The sound is like no other player and the appearance is much the same. Its housing is built with black walnut wood from North America which makes every player unique. The motif and curve are delicately handcrafted and provide indication of the kind of quality apparent in design and sound engineering.
The inside of the Colorfly is really where all the magic happens. You can read all the technical jargon on their website or a more digestible version on our product page here. Otherwise, the Colorfly uses a high quality digital to audio converter, the Cirrus Logic CS4398 DAC, which produces high quality acoustics with a dynamic range of up to 120dB. Impressive sound is achieved through impressive internal function that produces an extremely high decoding rate of 24bit/192KH. They've also got their own patented 'Jitter Killer' technology in place that has jitter lower than 5ps.
In basic terms, the Colorfly produces immense quality of sound. Make sure you've got the earphones to cope! Check out the range of head and earphones here.
You can get your hands on a Colorfly through Advanced MP3 Players for £549 here.