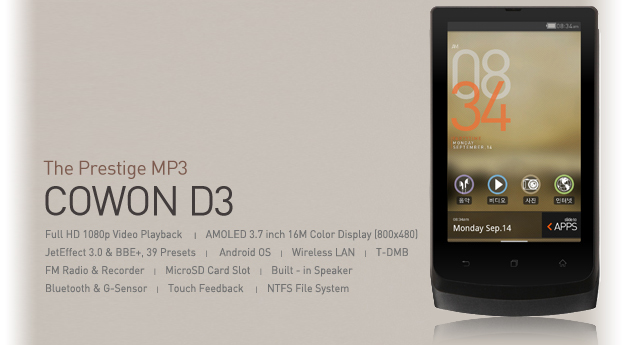 £279
The Cowon D3 has been selected as a Which? Magazine Best Buy MP3 Player in this month's Test Lab. See the full feature here.
The D3 is a luxury media player that delivers the highest quality from the highest formats out there. To begin with, the screen is a 3.7" AMOLED. It presents sharp and well defined images and videos that will have you totally captivated by its HD quality. The magic of AMOLED is that each individual pixel produces its own light instead of the more common back light option often found in similar devices.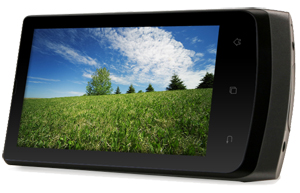 As is expected with Cowon products the D3 comes with the Cowon Jet Effect 3.0 & BBE+. Cowon are known experts in producing stunning sound quality. The Jet Effect 3.0 & BBE+ technology takes poorer quality audio files and makes them great and takes good quality files and makes them fantastic. Not only this, Cowon are very aware that everyone has different musical tastes and expectations. That's why they have incorporated many different musical profiles for you to choose from. Adjust the D3 to be the media player you want it to be.
Other features include Bluetooth connectivity and a Gsensor that responds to the angles you are holding the D3 at. For an easy to use and high performing player, the D3 is an excellent choice as supported by Which? Magazine.
The 32GB is available for £279 from Advanced MP3 Players.