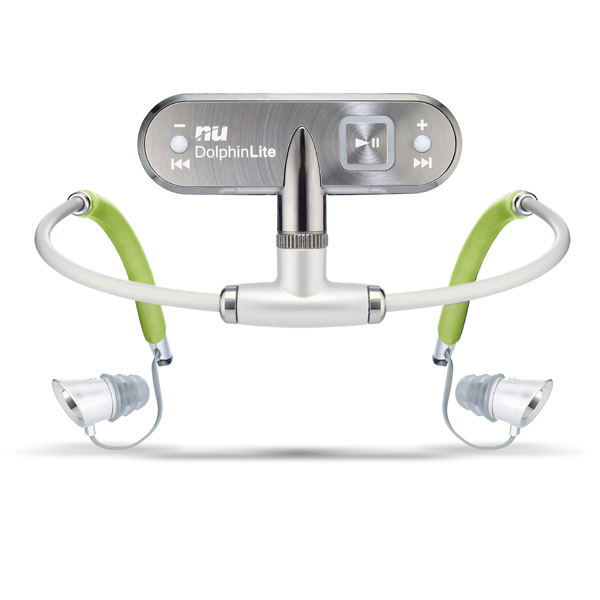 NU Dolphin Lite 2GB Wearable Waterproof MP3 Player reviewed by The Scotsman.
'The quick charge function gives you two hours of playback from a five-minute charge, with 18-20 hours from a full charge. In actual fact the player is more crocodile than dolphin, with the included belt clip allowing it to be used for exercising out of the pool too.'  Read full review here.
When presented with the NU Dolphin headset you might struggle to get your head round how it gets round your head.  The funny contraption is meant to be as streamline as possible when you wear it in the water.
Despite its odd appearance it does the job. There are no wires or bulky MP3 players to worry about. Perfect for underwater and also ideal for any other kind of sporting activity. There are three sensibly sized large buttons placed on the back of the headset to make changing tracks and adjusting volume easy.
For any of us who minutes before leaving for the gym suddenly realise we've forgotten to charge our MP3 player, there is the exercise saving quick charge function. Five minutes charge time will buy you two hours playback time with the NU Dolphin. Impressive.

Wire and hassle free use this product for any exercise.