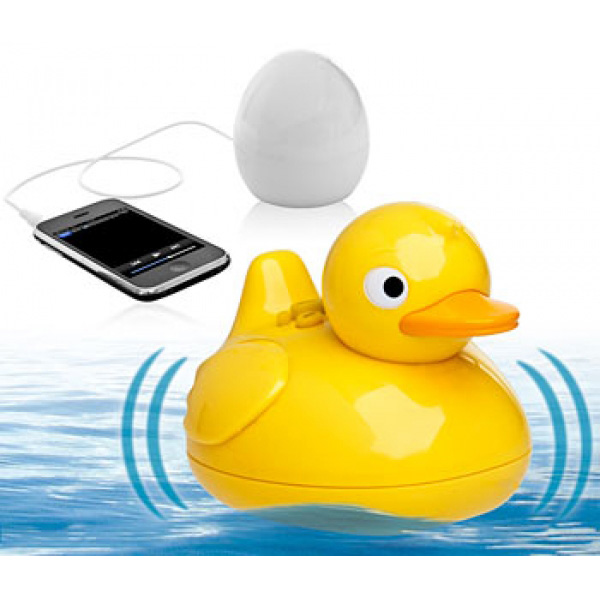 iDuck Floating Wireless Speaker
New in to Advanced MP3 Players is the iDuck wireless speaker. This floating and waterproof device will bring all your favourite music straight to your bathtub. Listen as the iDuck floats wirelessly around the bath playing out all your favourite music.
Whether you choose to blast your beats or to chill with relaxing music, the iDuck will provide the bath time entertainment.
All you need is to connect your MP3 player to the egg device included in the package which will connect to the iDuck wirelessly. You even get an FM transmitter too!
This gadget will let you keep your MP3 player safe from any splashes with its 10 metre radius.
Brighten up bath time with this fun little gadget for only £25!