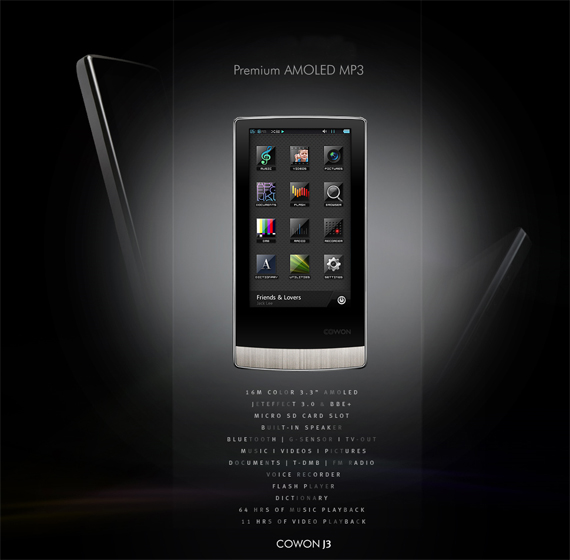 Cowon J3
~ £169 ~
"All the core strengths of the Cowon S9 are still in place, including superb sound and excellent video quality, while the addition of a memory expansion slot and improved battery life are very welcome. The wholly unexpected and unheralded appearance of support for H.264 video and AAC audio now makes the J3 one of the best PMPs on the market." RegHardware

Cowon are a brand known for excellence in sound. The J3 both embodies this reputation and exceeds it. Winning the prestigious redDot Design Award in 2010, this award added to a long list of accolades for Cowon.
Using the BBE+ audio architecture the J3 is capable of making poor quality audio files shine while bringing out the best in the better files. This MP3 player is not only capable of delivering unwavering quality of sound it can also play high quality videos. The individual pixels in the 3.3" AMOLED screen produce their own light meaning the on screen picture changes more fluidly than on an LCD screen.
Delivering what the consumer wants, Cowon listened to customer feedback and updated the J3 to include expandable memory. Add an SD card and build on the memory the 8GB, 16GB and 32GB models can already hold.
Click here for images, video and a full product description.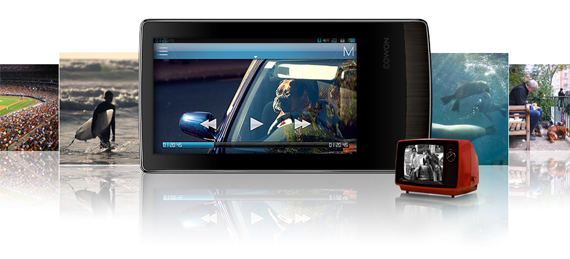 Why not become a Facebook fan today as well? Click the image below and receive exclusive offers from Advanced MP3 Players just for clicking the 'like' button.