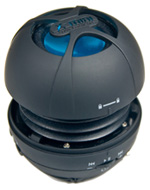 I bet you are sitting there wondering what a 'product sleep over' is!?  Well not to fear you are about to find out!
Here at AMP3 we value giving our customers an informed, open and honest opinion.  How can we give you the whole picture if our staff members haven't had first-hand experience with the products we are offering you?  Well now we can!  We are encouraging our staff members to take home and trial products for themselves, and every day we will post up our results right here on our blog!
This week, our Key Accountant Andrea is blown away by the Xmini Happy!  Can she talk over the immense sound this little capsule speaker produces?
Video Review Guide – Xmini Happy…
Pros: Unbelievably loud, drop and drag file transfer, retractable audio cable enables connection to any 3.5mm line out connector, perfect for festivals, holidays and a get-away, 12 hours music playback when played through MP3 Player.
Cons: Only 5 hours battery life if playing music direct from SD card
Verdict: Well I'm suitably impressed with the X-mini Happy Capsule Speaker, it has most definitely lived up to the 'Sound Beyond Size' label that comes with it.  Recommended? I would have to say yes! It really is the perfect travel companion. The Happy gives you an unlimited source of music wherever you are via SD card or any other device with a 3.5mm audio out port!  The battery lasts up to 12 hours and the volume is more than enough for to fill any room you are staying in – you might even get told to turn it down!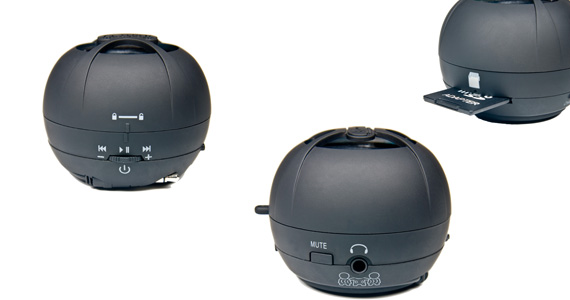 Want to see more on this product? Check out its full features and specs at AMP3 – Click Here
Review by Andrea Keir - Key Accountant