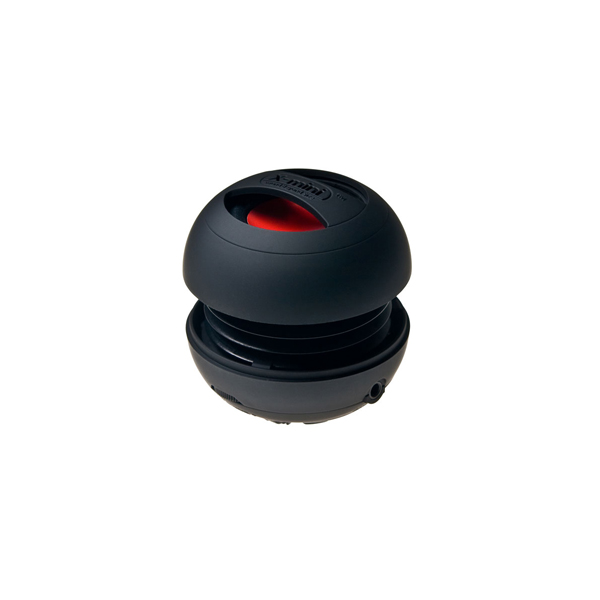 X-mini II
X mini capsule speaker makes Fox News
We are delighted to see the X Mini II making big noise on American television having been featured on Fox's Back to School Guide. The tiny capsule speaker proves that big things come in small packages.
The 40mm driver gives off impressive sound from this compact little device. Portability is a key feature of the X-mini II – you can anywhere as it easily fits inside a pocket or handbag. You'll not need to worry about battery life either. From just one charge you can enjoy up to 11 hours of playback. The integrated 3.5mm audio lead means there is one less thing to remember when taking the X-mini out and about with you. The cable stores neatly in the base of the product meaning you'll never forget to take it with you.
One notable new feature of the X-mini II from the first generation model is the Buddy Jack option. If the sound of just one speaker is not enough for you and you enjoy living dangerously, dare to add more volume by connecting multiple speakers together with the Buddy Jack.
Other models in the X mini range are:


X-Mini Happy MP3 Player & Capsule Speaker
X-Mini II Capsule Speaker in Pink
X-Mini MAX II Capsule Speakers
Find full product descriptions here
All X-mini models are available for purchase at Advanced MP3 Players