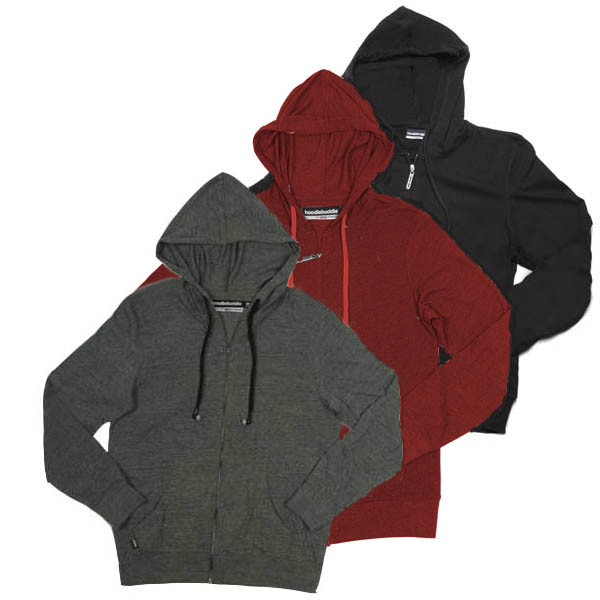 The Hoodie Buddie is causing a stir over at The Scotsman where it's met the approval of their reviewer.
'The sound quality from the in-canal style earphones was decent, although not earth shattering. The most impressive accomplishment is that everything, including the earphones, is machine washable.' Read the full review here.
This innovative product combines clothing and audio to create a high functioning hoody. The earbuds are located at the end of the hoody's drawstrings and the jack in one of the pockets. You won't worry about tangling with these wires either as they sit on either side of your head avoiding many wasted moments trying to detangle.
Using HB3 Technology the Hoodie Buddie uses a standard headphone jack to plug into most MP3 players and audio devices. A design that is as handy for the gym as it is for brightening up walking down the street, you won't be without entertainment when wearing a Hoodie Buddie. What's more, you can throw the entire hoody in the wash.
Available to pre-order from Amp3 for £39.99 – do it today!