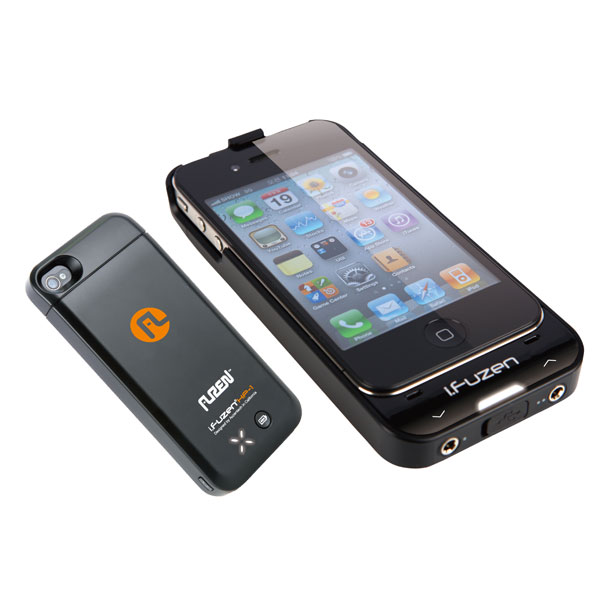 i.Fuzen iPhone 4 case
£59
'If you've been wondering what to treat your iPhone to for its birthday, this might just do the trick.' Read the full wired.co.uk review here.
Wired.co.uk have rated the i.Fuzen case and given it a massive 7/10! The i.Fuzen iPhone4 case is a revolutionary piece of kit for any iPhone 4/4s user.
The i.Fuzen operates as a protective case, a charger and a headphone amplifier.  Addressing all the shortcomings that any iPhone user will be well aware of, this beauty brings out the very best your phone has to offer. Almost double your battery life and enjoy your music as it should be heard through the amplifier. By extracting audio through the base of the phone the i.Fuzen makes it sound infinitely better.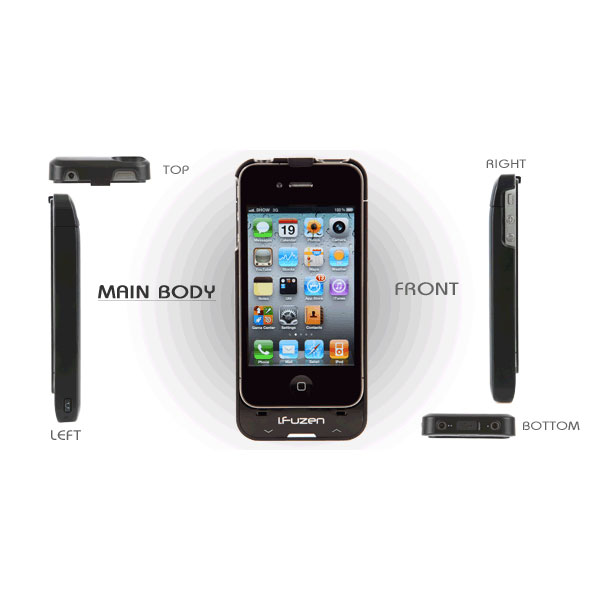 'Switching on the spare battery (there's a button on the back) from a full charge stretched playing time to almost twice its normal length — so it's well worth considering if you regularly find yourself out of juice when you're out and about.' wired.co.uk