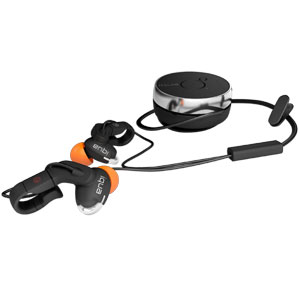 Iqua Beat A1
~ £99 ~
Wireless exercise wonder, the Iqua Beat, has been rated as the number 1 wireless sports gadget by Men's Fitness.  The exercise experts rated the Bluetooth headset as the top training gadget in their latest review round-up.
Men's Fitness stated, 'The headphones (which contain the HRM) are crisp and comfortable and the data is accurate'.
The Iqua Beat is an intelligent wireless headset that connects to your iPhone via Bluetooth and operates through the Iqua Beat app. While exercising, the Iqua Beat will monitor your heart rate through the in-built monitor located on the earpiece. Heart rate, distance and time are all logged in the app's workout diary where you can keep track of progress and determine future goals and targets.
The Iqua Beat enables the user to train smarter and get the most out of their workouts.