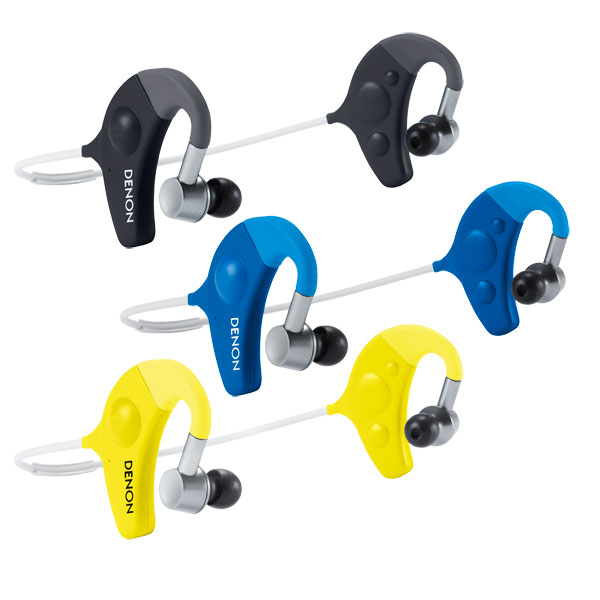 Denon AH-W150 Exercise Freak Wireless Bluetooth Fitness In-Ear Headphone with Microphone and Remote Control for iPhone/iPad/iPod
£149.99
The third set of headphones to be included in the Denon round-up this week are the AH-W150 sports earphones with Bluetooth.
These headphones will give you a full 7 hours of battery life so you can exercise until your heart's content and not worry about recharging. The Bluetooth feature gives a freedom of movement that is totally unique to wireless headsets. No matter how you may organise your existing headphone's cable there is always a chance of it getting in the way of your workout. With the Denon AH-W150 headphones you have complete freedom of movement making these the ultimate sports accessory.
Listening to music while you work out is proven to enhance performance which means that a reliable and high performing set of headphones are a must. These Denon AH-W150's reproduce music to a high standard where bass is well controlled to deliver a punchy performance. Having been built to last these headphones will resist sweat and splashes making them less susceptible to the corrosive effects of moisture.
With on-ear controls these headphones are perfect for sport with a user experience that is easy and natural. Check out how these headphones will revolutionise your exercise experience.