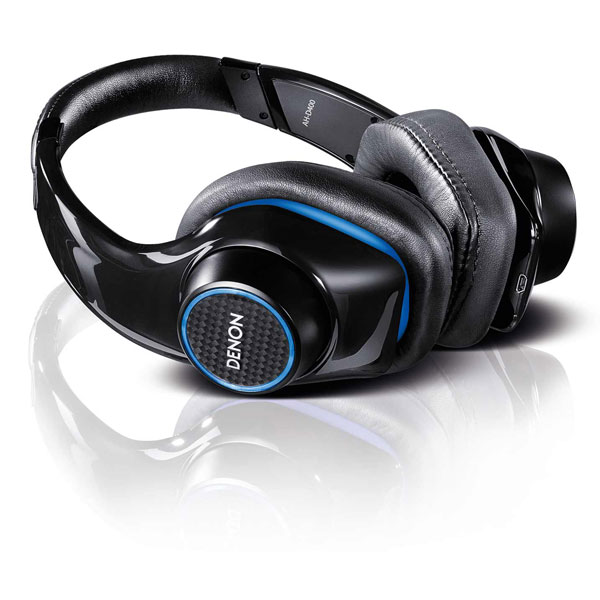 Denon AH-D400 'Urban Raver'
~ £249.99 ~
The second set of headphones to be featured in Denon week is the Denon AH-D400 'Urban Raver', the over-ear big brother to the Denon AH-C300s.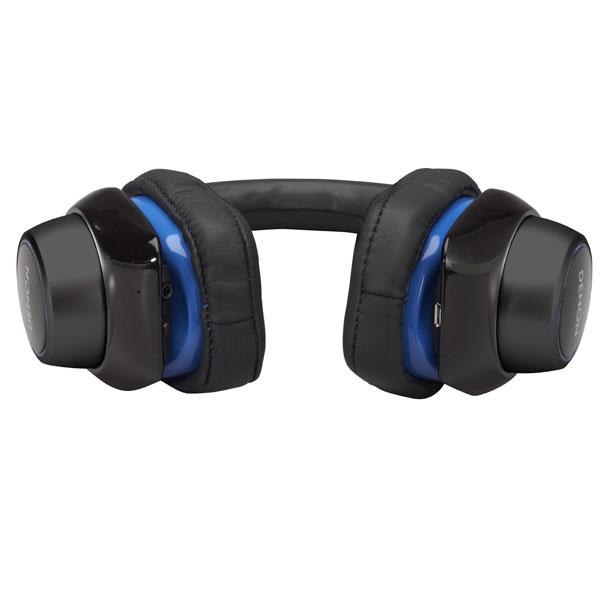 Their sophisticated design with electric blue trim with illuminated ring and luxuriously soft padding set these 'Ravers' apart from any other over-ear options on the market. Their awesome ability to reproduce sound like you've never heard is down to the fully upgraded tech specs the Denon sound engineers have been hard at work improving.
They boast a colossal 50mm driver with integrated amplifier for an intense bass experience akin to the AH-C300s. Once on, these over-ear 'Ravers' will deliver an unparalleled listening experience. Their two-axis ear cup articulation guarantees a perfect fit and the memory foam padding means you can listen to endless hours of music without fatigue.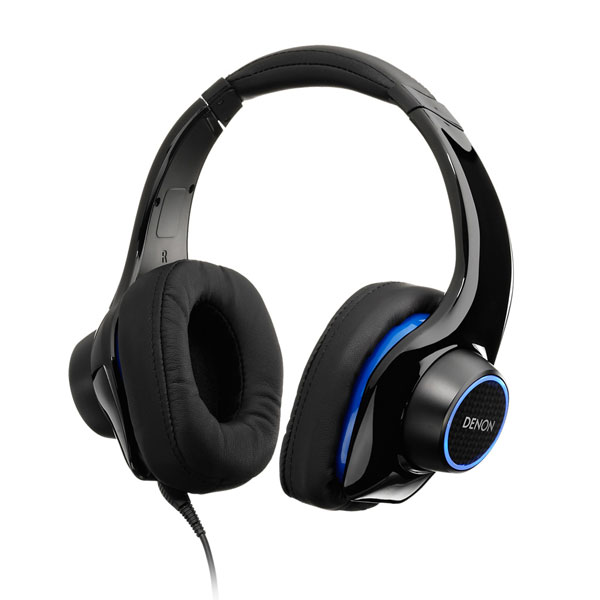 Located on the headphones is the Denon control wheel. A crisply modern illuminated blue ring frames the rotary control and suggests futuristic design hues to match the futuristic functions of the headphones. On the wheel you can control calls, volume and track without needing to even glance at your mp3 player or phone.
All this technology requires a bit of battery power but not to worry, from a single charge the battery delivers a whopping 12 hours of sonic bliss and if the battery runs flat, you still can play music in passive mode. Click below to read more about the luxury Denon accessories and exclusive Denon app!