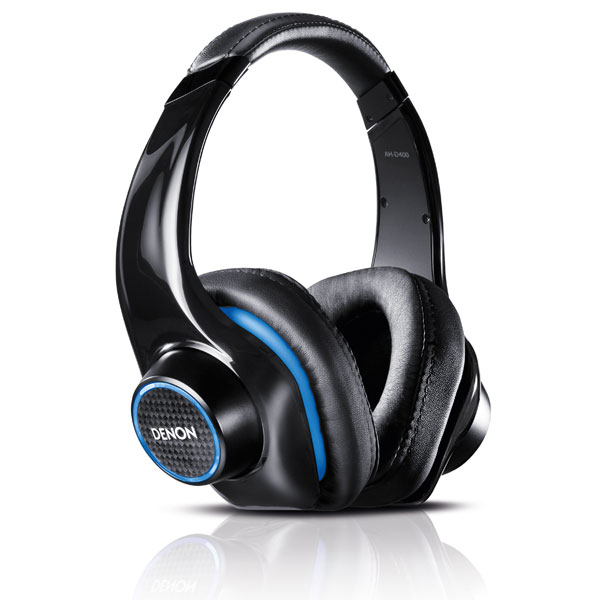 Denon AH-D400 'Urban Ravers' Over-Ear Headphone with Microphone Remote Controls for iPhone/iPad/iPod
**£249.99**
RATED 5/5 Gs!
'They're as dangerous as they are cool: Denon's epic looking over earheadphones
pack a giant volume knob on the cups, so you can crank them up to 11 on the go.' Gadget Show

Exhibited at Gadget Show Live Christmas 2012 the Denon AH-D400 'Urban Ravers' took the fancy of presenters Jason and Polly who put them to the test on a busy London train. The headphones held up and the presenters were particularly taken with the Denon app. See the website review here.
Denon have incorporated awesome sound in the form of 50mm drivers into the street styled AH-D400s. Unlike any headphones out there the Urban Ravers produce an unrivalled sonic performance at the £249.99 price point AND are stylish to boot.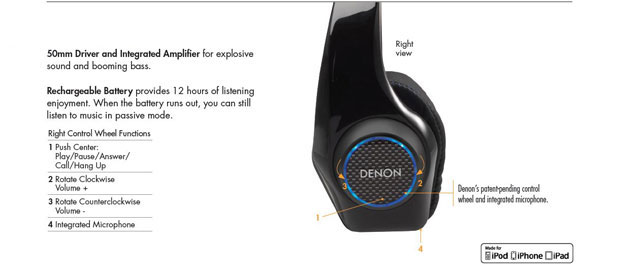 Move over Dre Beats! These Ravers definitely have the edge on cool. On-ear controls mean with a simple twist of the control dial you can change track, volume, answer a call and hang up – all from one place! To top it all off, there's even a cool LED light to keep you entertained.
If you're a fan of digital music, these are for you. Boasting a deep and controlled bass these Ravers are suited to electro, techno, hip-hop and drum 'n' bass genres particularly. Packed full of proprietary Denon tech you can rest assured these are going to sound amazing.
Apptacular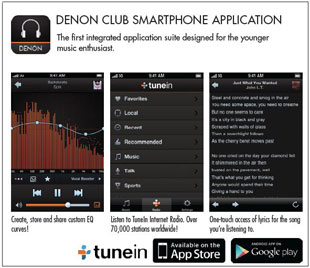 With the exclusive Denon app you've got one touch access to song lyrics, can update Facebook or Twitter with what your listening to and listen to digital radio via Tune-In integration!
So what are you waiting for?!