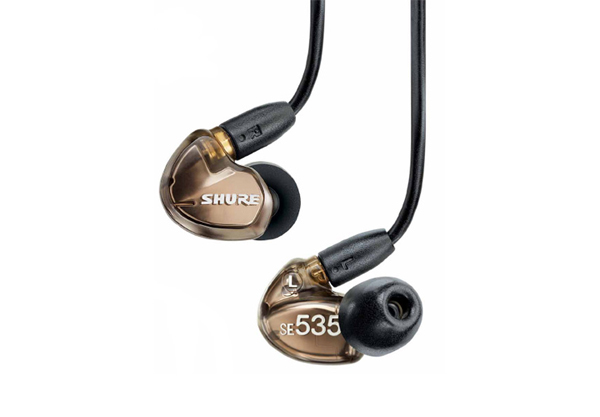 Shure SE535 Noise-Isolating In-Ear Earphones
~ £319 ~
Shure SE535s – RATED: 4Gs from The Gadget Show!
The experts from Channel 5's The Gadget Show have put together a very selective in-ear round up. Only three headphones were chose for the round-up, one of which were the Shure SE535 noise isolating in-ear earphones.
These are premium earphones that earned their way on to the Gadget Show's round-up. Their sound-isolating merits were praised by Jason, a tech expert presenter from the show. He described their sound as, "great, [with] well rounded quality."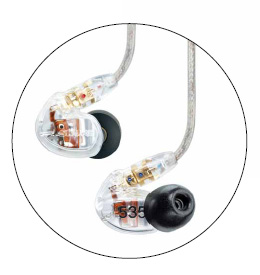 Shure earphones are known for their high fidelity sound and these headphones certainly have this. The SE535s have a preference for bass which The Gadget Show acknowledged stating it as "very full." So if it's bass that you're after, get yourself a pair of Shure SE535s!
The sound of the Shure's might be bassy but it also has a lot of space. Having incorporated both a driver and a tweeter in each of the headphones Shure have packed these earphones with quality technology that delivers pristine sound. They are designed as over-ear earphones to keep cables out of your way. The earbuds create a seal around the ear giving them their noise-isolating quality and also provides a comfortable fit thanks to the optimized nozzle.
These earphones are excellent performers but come with quite the price tag. Rest assured though with Kevlar casing for the cable and a gold-plated MMCX Connector, the Shure's are worth every penny.
The Gadget Show awarded the Shure SE535s a massive (but well deserved) 4/5 G rating!
For more information click here.