At Advanced MP3 Players we are now selling Supercar Sessions driving experience vouchers. At a massively discounted price, you get to drive some of the world's finest super cars in a safe environment, on a track and all under the guidance of an ex-racer or professional instructor! It's a pretty sweet deal that we thought would be of particular interest to many of our customers.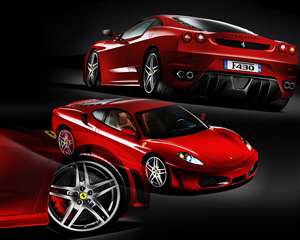 The experience consists of driving three different supercars for three laps each around tracks based in London or Edinburgh with more to follow. The tracks are located on a private airbase so there is no requirement to hold a driver's license or be of legal age to drive. You'll start off driving a class B car in the likes of a Lotus Elise, Subaru Impreza , Porsche Boxster and move on to driving a class A car such as the Ferrari F430, Porsche GT3 or Lamborghini Gallardo to name a few. They've really not held back at Supercar Sessions, giving you a selection of supercars that would make Jeremy Clarkson green with envy.

The tracks have been specially selected to get the most out of your experience. With hairpin turns and chicanes you'll really get a feel for how each supercar handles and the end straight will give indication of the power you're yielding.
Get your voucher today!