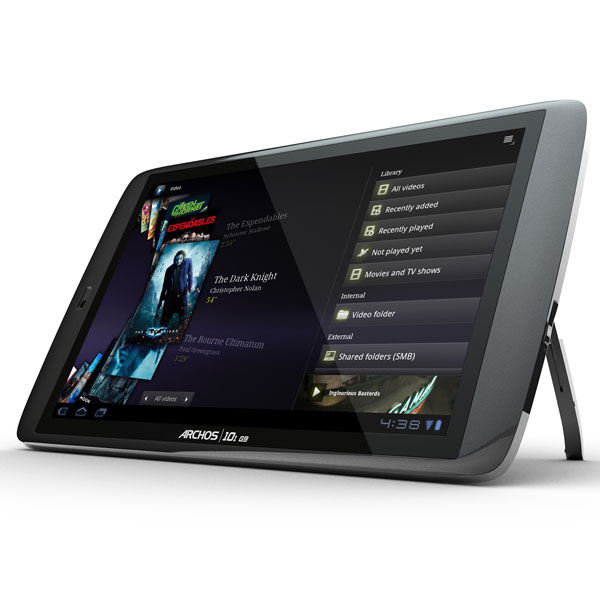 Archos A101 IT Gen9 S 1 GHz 8GB Android Honeycomb 3.2 Internet Tablet
Available from Amp3 soon!
£249.99
Archos have developed their most powerful tablet yet with the Archos G9. This tablet has advanced on previous models and brought to the table an unbelievably powerful device.
Having teamed up with Texas Instruments the G9 offers technology that improves the existing family of OMAP 4 smart multi core processors. G9 tablets are available in Classic and Turbo models. You have the choice between a 1 GHz processor and 1.2 GHz processor. Better yet, come December a 1.5 GHz processor will be available for those of you who need that extra bit of power.
The OMAP 4 dual-core processors and Android 3.2 Honeycomb software means that your machine will run smoothly and efficiently while running various programmes and while Internet browsing. The Android Honeycomb software has been specifically designed for tablets to boost optimal performance. Adobe Flash 10.3 gives support for the true web experience, making the Archos G9 the ultimate accessory to a connected life.
Watch this space for updates on its arrival!