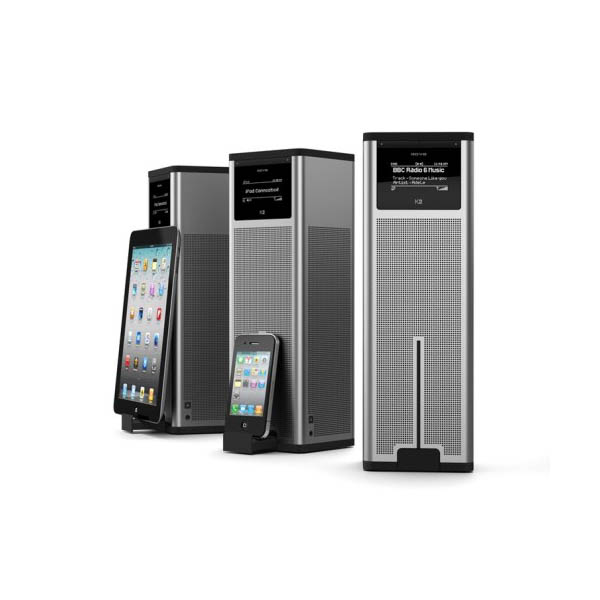 Revo K2
The Revo K2 is available to order at £299 and is expected to arrive with us on November 15th!
The K2 is packed out with seriously high quality components to make the sound that superior Revo quality we've come to expect. With four Balanced Mode Radiator speaker drivers and dual Class-D amplifiers the K2 has enough sonic power to flood a room.
First and foremost the K2 is a radio and it receives DAB, DAB+, FM and internet radio formats and offers access to online music services such as Last.fm. It will wirelessly stream music from any PC or Mac and is capable of audio and video playback from specific Apple models.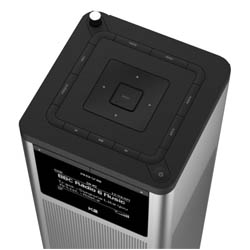 The motorised dock is made for several generations of Apple iPod, iPhone and iPad. When in use, the otherwise hidden OLED brightly displays playing information on the graphical screen.
A very smooth piece of kit that will add a stylish edge to whatever room you put it in and mark its presence with an incredible sound. You even get a trial period for Last.fm free of charge.