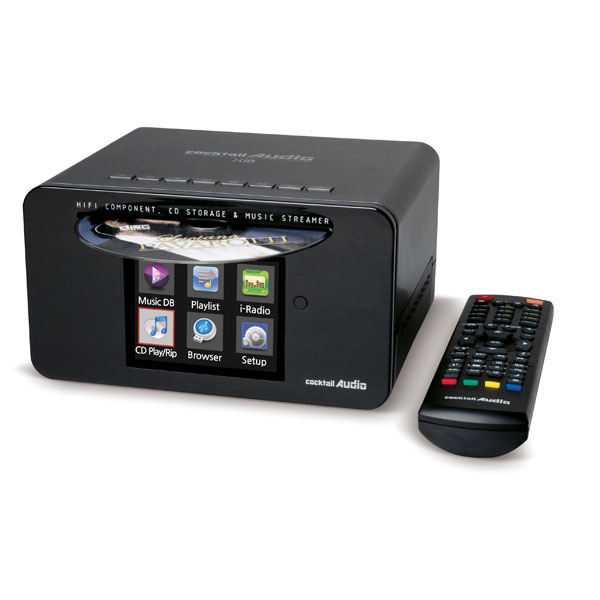 It's unlikely that most of the younger music-listening generations have piles of CDs stacked in their rooms, on shelves or in attics. Yet they are still readily available in all kinds of shops for those of us who'd prefer tangible, solid evidence of where our high quality music is coming from. They may be on the out but they're certainly still relevant. CDs provide the kind of quality of sound that is often overlooked for a smaller, less precise digital files. By today's standards the Compact Disc is still compact. However, compared to the hundreds of CDs that will never exceed the size of your mp3 player, CDs face a tough battle with convenience.
So do we sacrifice space for quality or quality for space? The Cocktail Audio X10 provides a solution to this and means you don't have to face this problem again.
In essence the X10 is a sophisticated hi-fi audio system that operates with complete independence from a laptop or computer. The X10 will both play and burn up to 15 000 albums onto its hard drive making them accessible through the database function or by remote.
Files move effortlessly from CD to hard drive no matter their original size. The X10 can reproduce CD quality sound as the sophisticated encoding options allow the choice between WAV, FLAC, OGG and MP3 files.
The X10 allows you to keep you entire music library on one device that will sit neatly in any room. There is no compromise to quality and you can even use a remote computer to back up your files if you so choose.
The best of both worlds in one simple device. The 1TB size X10 is available at Amp3 for £379.99. Get it here.
Read more here.